Citython in Košice for the First Time
Messages
More than 100 young people from eight countries, who are interested in solving problems related to the quality of life in Košice, met in the smart building of the TECHNICOM University Science Park during the first holiday weekend from 1st to 3rd July 2022. Over the course of three days, they looked for creative solutions to support the innovations of the city of Košice. Citython, the three-day international event, is organised every year in three European cities, and this year Košice also took its place of honour. With its multicultural participation and interest from countries such as Nepal, Israel, Ukraine and Germany, it exceeded all expectations.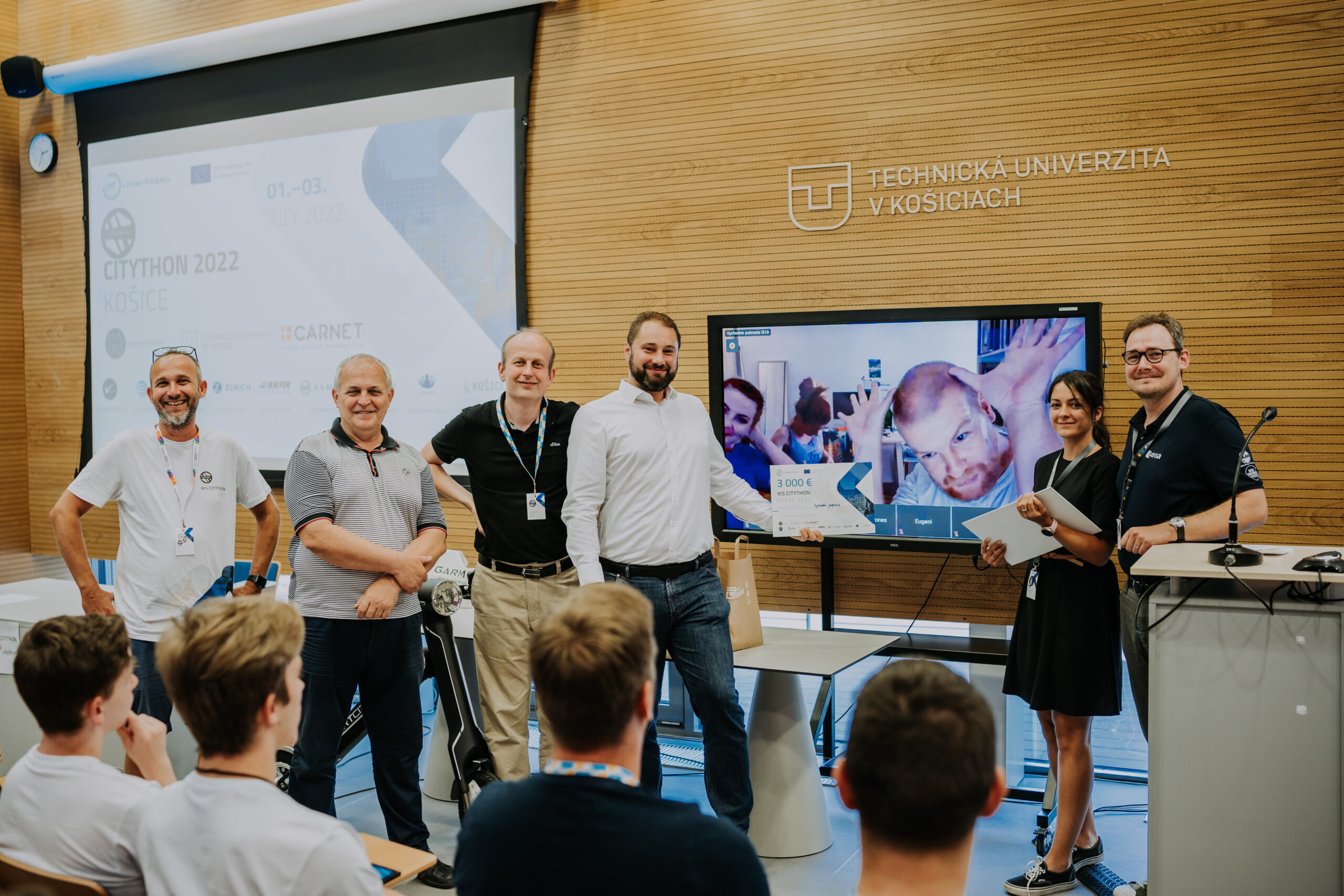 What problems of Košice were being solved?
RIS Citython Košice 2022 is a hackathon where the participating teams worked on their ideas from the beginning to a presentable project or prototype over the course of three days. The goal of the Citython was to analyse the mobility challenges our cities face and create possible solutions. Competitors could participate in three challenges:
Challenge 1: The Sustainable and Healthy City through Smart Mobility
Challenge 2: The Urban Planning and Development towards a Greener Future
Challenge 3: Better City Management in Humanitarian and Environmental Crises thanks to Smart Mobility.
In these areas, they created projects and prototypes to improve the functioning of our city. The event was open to anyone who is interested in contributing to improving the quality of life in our city. Everyone was welcome – IT enthusiasts and analysts who like to work with "open data", marketers, managers, urban planners, architects, software developers, basically, everyone open to the theme of Citython.
More information at: https://uvptechnicom.sk/citython-po-prvykrat-v-kosiciach/